Creating jewelry is one of my favorite things to do. It allows me to commune with my Creator while creating. It is something very spiritual when I get into the my jewelry-making zone.

Of course, many of the pieces are taken from scripture. This helps me. Each time I create a piece a little more of Him enters my heart.
I wanted to share my creativity space with you all. Since we live in an apartment, I don't have a dedicated room. Even if I did have the chance to have a dedicated area off by itself, I think I would still gravitate to being in the mix with my family.
They are great about letting me create. It took awhile for some members to get that it's not okay to just start talking to me out of nowhere when I am stamping a piece of metal, but I am grateful that everyone has finally gotten it now.
In order for me to make each piece, I have to have the right tools. I am collector of gemstones and random beads that I think are pretty. I am very fond of copper. The color just makes me happy.
I have come to enjoy working with leather. At first I was a little hard on myself because I purchase the veg tan leather instead of cutting and securing the clasps myself, but that's where grace had to come in. The art for me is being able to mix and create different hues and adding texture to leather. That's fun to me.

Being a jewelry designer and creator has helped me learn quite a bit about myself and life. That's the beauty about art, in general. Artists need materials and resources. Some artists use the same materials and resources, but often none of us will create the same work. Our work will be a reflection of our lives and perspectives. Materials and resources are just that. They don't tell us what to do. It's up to us to find the beauty and purpose in them and bring it out. Lately, I've been needing to remind myself about perspective and beauty. Not physical beauty, but the beauty in all circumstances and situations. 
What are that you worship? Have you found your creativity?
Be Blessed,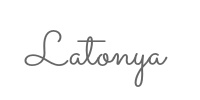 ©2009- 2015 A Little This... A Little That. All rights reserved. All photographs, text, artwork, and other content may not be reproduced or transmitted in any form without the written permission of the author. http://lilthisandthat.com