I'm having such fun creating leather cuffs.
I purchase the leather cut and with buttons, but the staining and stamp designs are all mine. I was intimidated to give it a try, but I am glad that I jumped in.
The one word cuffs have been a hit.
I also have made a few with longer sentimental phrases.
Initially, I thought I was going to attach the metal using jump rings because I was having a hard time finding rivets that I liked. Luckily, I came across these at the local leather shop. I love copper and brass.
My goal is to keep getting better with staining the leather. I have noticed that my stamping has gotten better. The alignment and kerning is mostly centered and leveled.
What are you creating?
Happily Creating,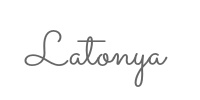 ©2009- 2015 A Little This... A Little That. All rights reserved. All photographs, text, artwork, and other content may not be reproduced or transmitted in any form without the written permission of the author. http://lilthisandthat.com